Mark your calendars! Perry Central's 10th Grade Scheduling Night will be Tuesday, February 21st in the Cafetorium. Current 10th grade students will have an opportunity to hear more about future opportunities in career pathways their junior and senior year, such as apprenticeships, internships, technical certifications, industry recognized certifications and how other students were able to maximize their time while at Perry Central.
Perry Central Elementary is now accepting preschool enrollment applications for the 2023-2024 school year. Children who will be four by August 1, 2023 are eligible to attend preschool. "Welcome" enrollment packets will be mailed in March. Visit pccs.k12.in.us for more information. If you have any questions please call the Elementary office at 812-843-5122. Registration Form:
https://forms.gle/zCKSshSFGodYJBBd7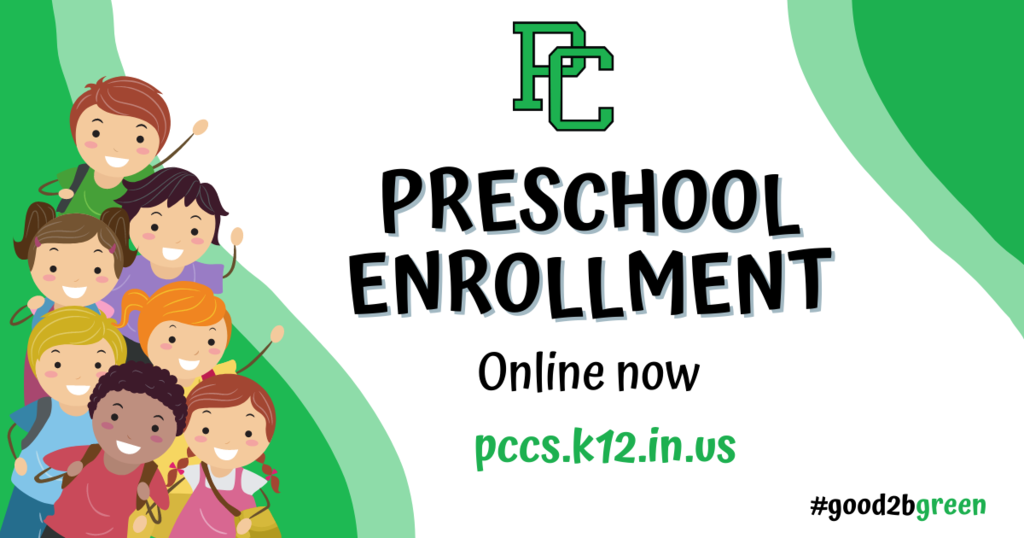 We will celebrate FFA week next with with dress up days! Monday: Dress like a Cowboy Tuesday: Dress Patriotic (Red, White, and Blue) Wednesday: Dress up as your favorite career Thursday: v Blue and Gold (FFA Shirt) Friday: Dress up as a farmer (wear your Carhartt)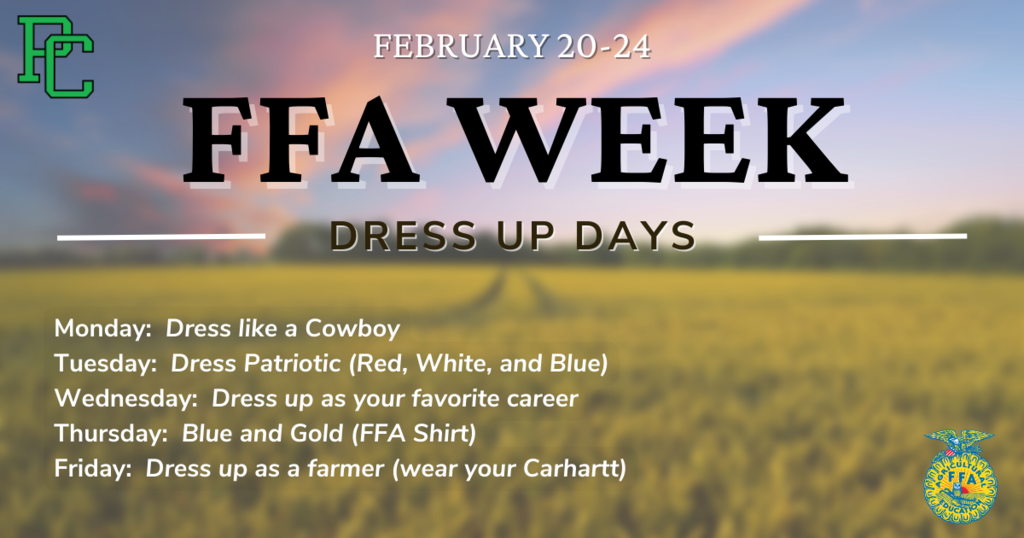 Reminder, school will be in session on Monday, February 20, 2023 (Presidents' Day). This is a snow-make up day!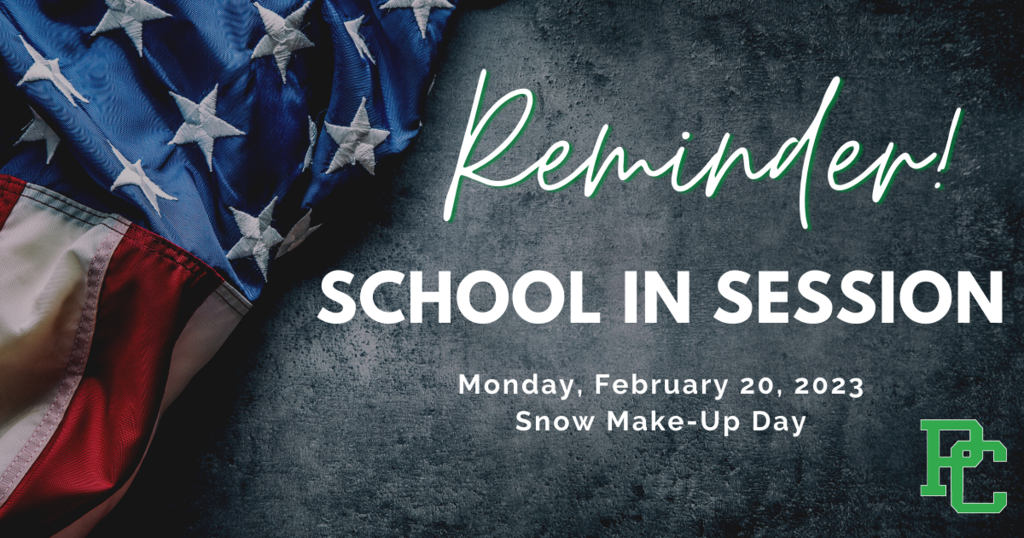 Today is National School Resource Officer Appreciation Day, SRO's serve as important bridges between youth, law enforcement and the community. We are very thankful to our very own SRO, Levi Clark for all that he does for Perry Central! #good2bgreen #SRO #SROAppreciationDay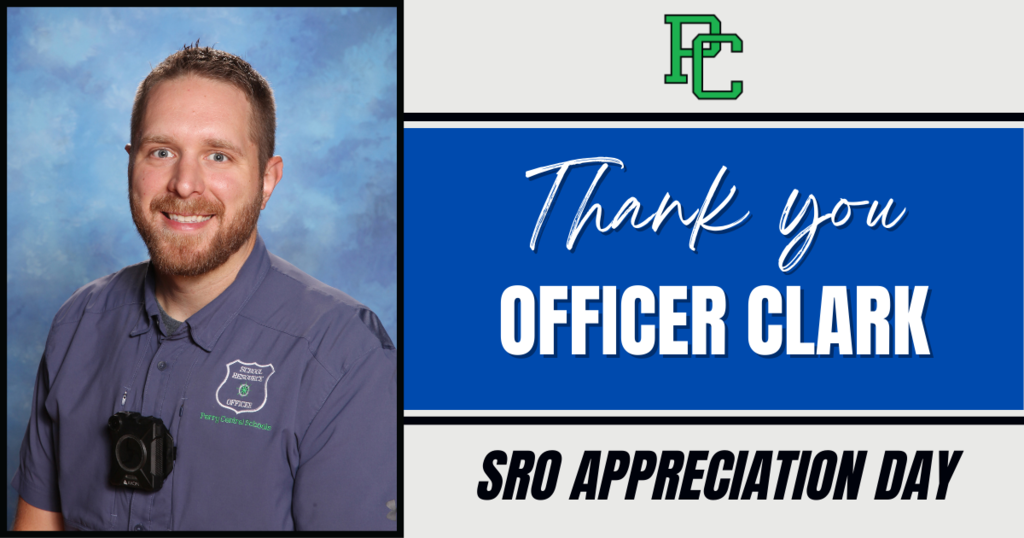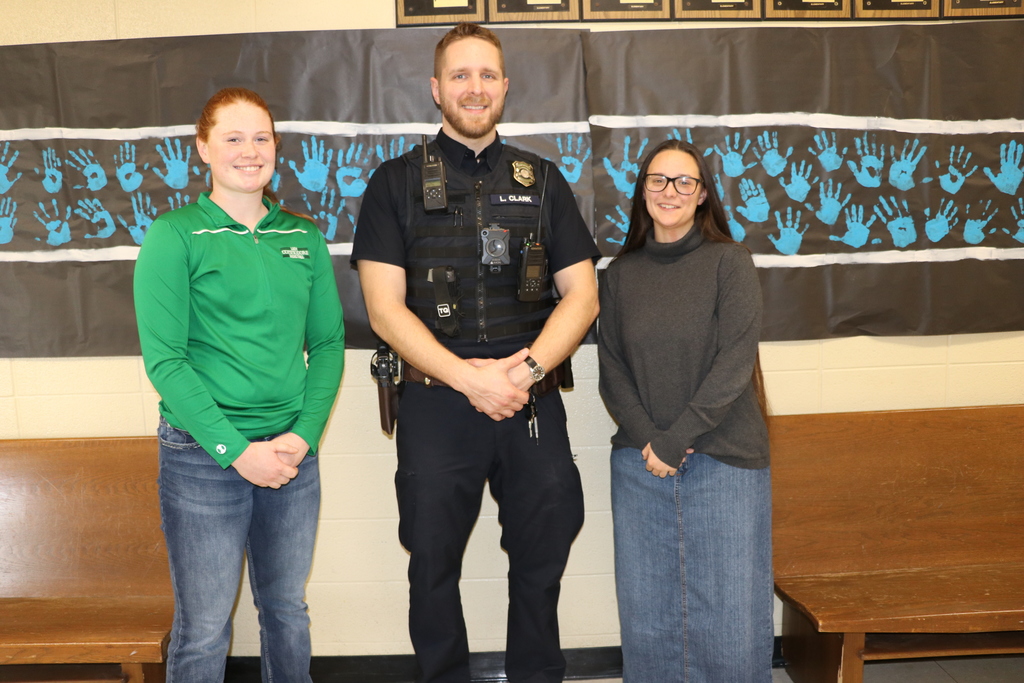 Happy Valentine's Day, Commodores! We 💚our Commodores! #good2bgreen
Daily Scores 2/4/2023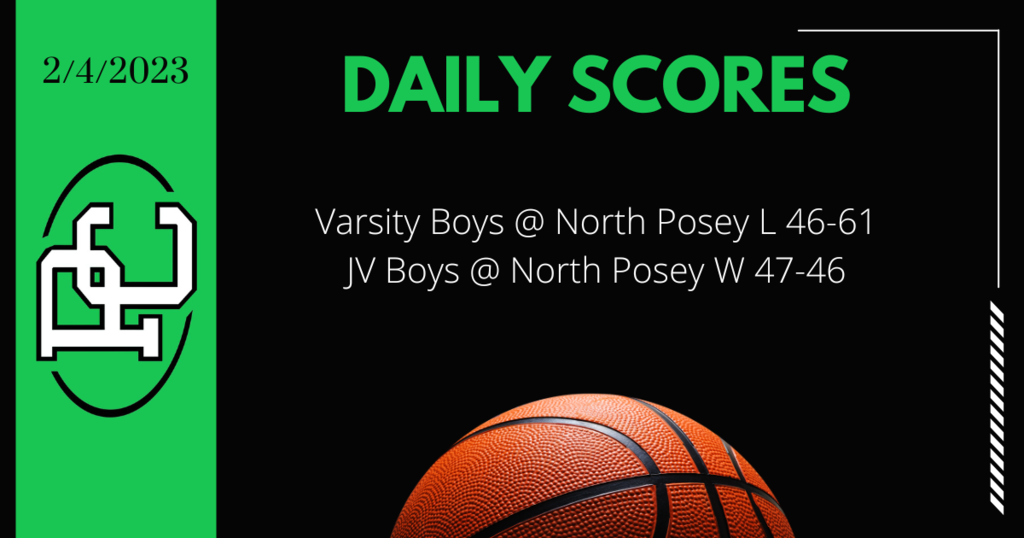 Daily Scores 2/10/2023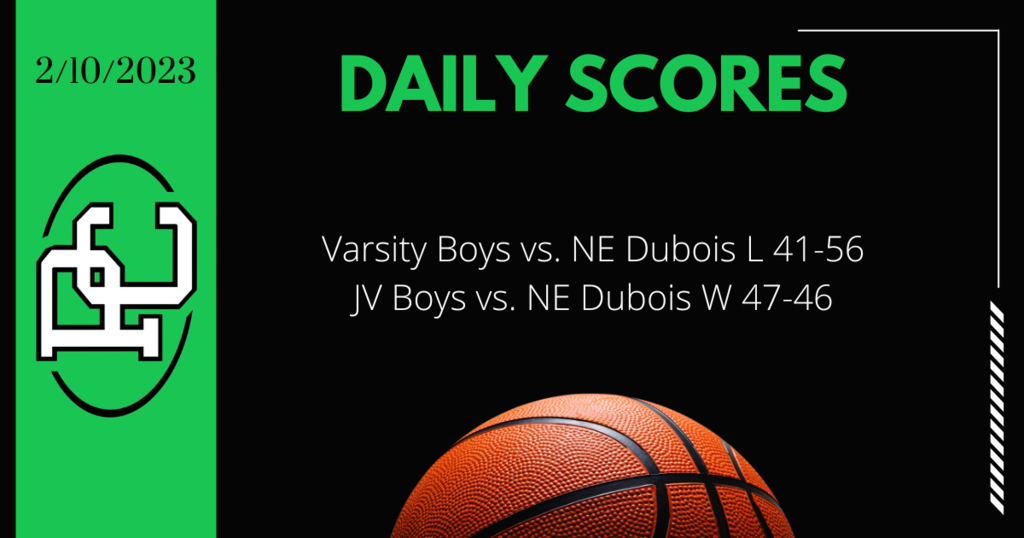 Perry Central and Tell City seniors met at ATTC to complete their collaborative unit over "Tuesdays with Morrie", and living a life of purpose. The students listened to a presentation by Natalie Gebhard of Heart to Heart Hospice about how her career fulfills her life's purpose, and by Rebecca Etienne about giving back to the community in big and small ways. The students then discussed the novel in small groups. A special thanks to Mrs. Alyssa Howe and Joyce Stath for their work. It was a great day of collaboration and learning. #good2bgreen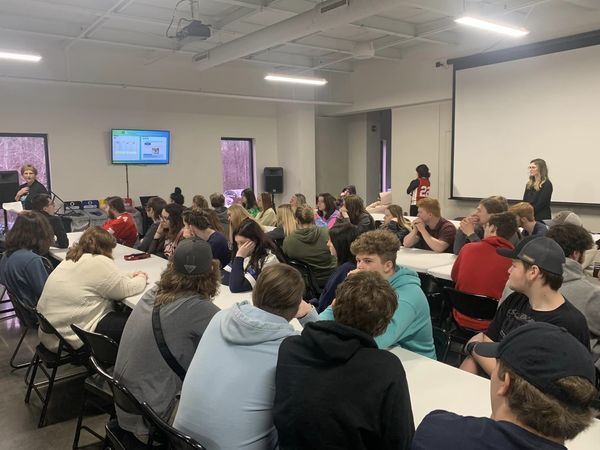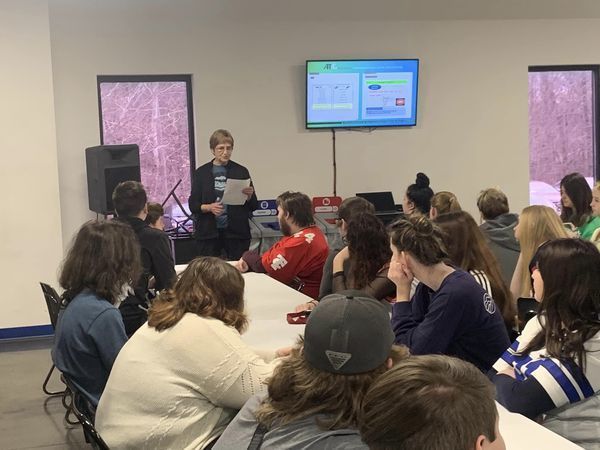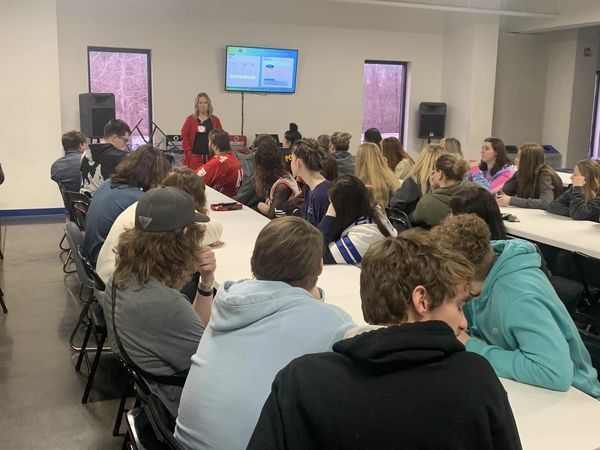 Congratulations to the 8th-grade girls' basketball team on an impressive performance in the Jasper tournament. The girls knocked out two great teams on their way to the championship, Forest Park (35-21) and Jasper (34-29). In the championship they had a great game beating Heritage Hills (36-28). Along with this well-deserved achievement, they brought home the Jasper tournament trophy. Stats against Heritage Hills: Masen Labhart 17 Kaitlyn Goffinet 9 Bryn Yeager 7 Rylee Parr 3 Coach Schraner voiced, "Heritage Hills was our only loss earlier this season so it was good to avenge that loss tonight."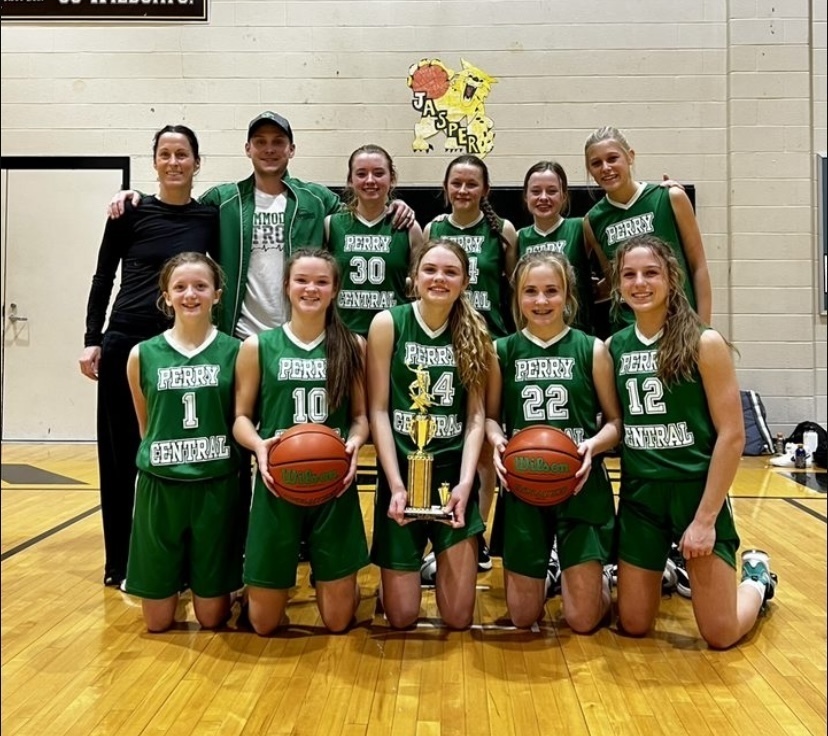 Girls can do anything they want to do! That is what this team of strong young women shared with 8th grade girls thinking about career pathway options at Perry Central this past Tuesday. They shared their experiences as females in pathways that are considered non-traditional careers such as Advanced Manufacturing, Agriculture, Diesel Technology and Construction! Thanks to this team for promoting their passions and skills to others and hopefully give them the confidence to try!! #good2bgreen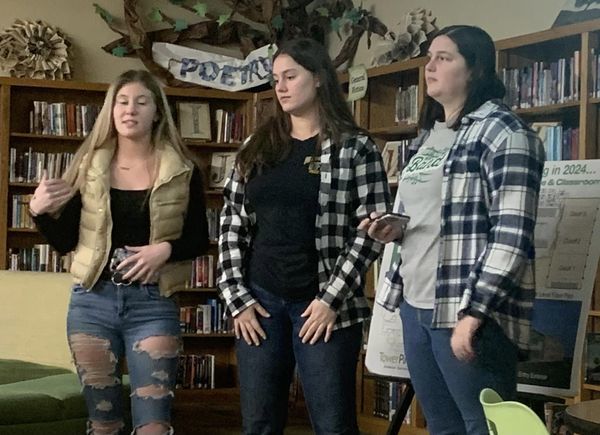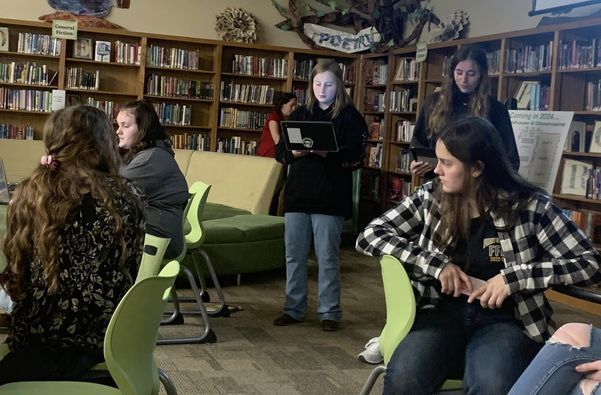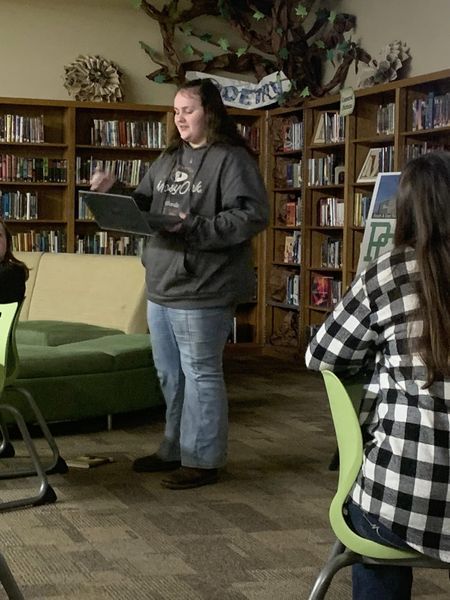 Freshman orientation was in full swing on Tuesday night! We want to thank all of our teachers who stayed late to meet with 8th graders and their families to talk about career pathway opportunities and to our guidance counselor, Dana Harris, for leading all of us!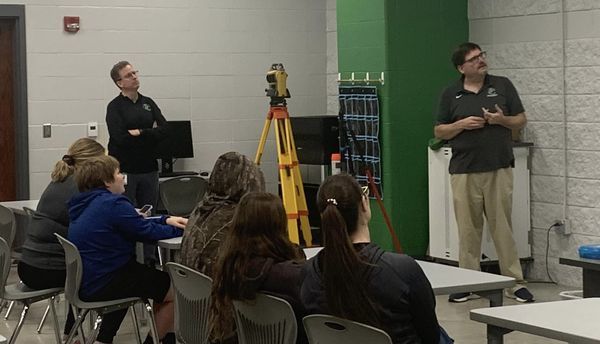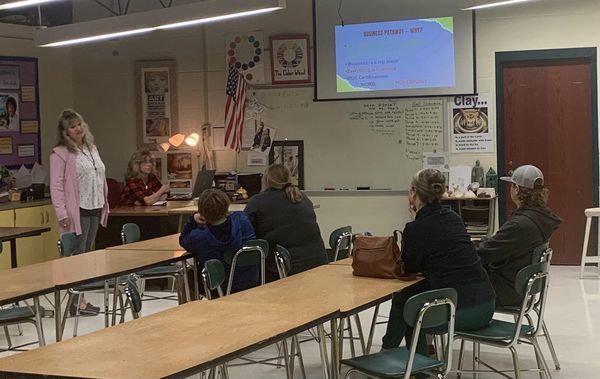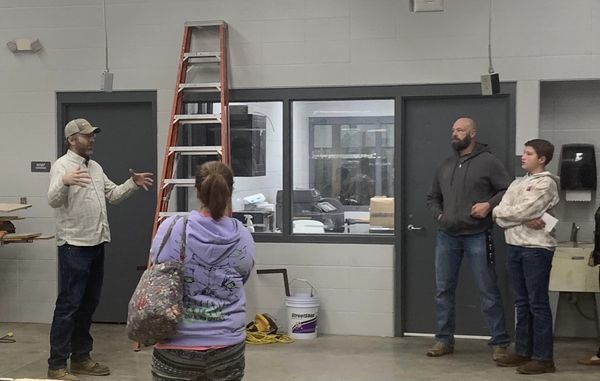 Mr. Josh Craney's Construction students, Payton McDaniel and Jolene Hagedorn participated in Vincennes' Construction competition on last Saturday. Jolene placed 3rd overall and earned a $500 VU scholarship! #good2bgreen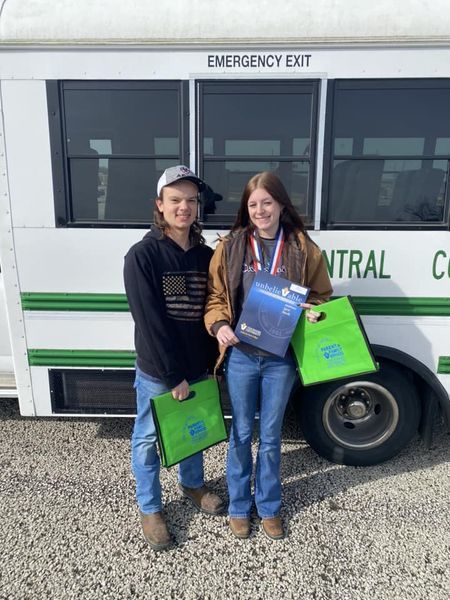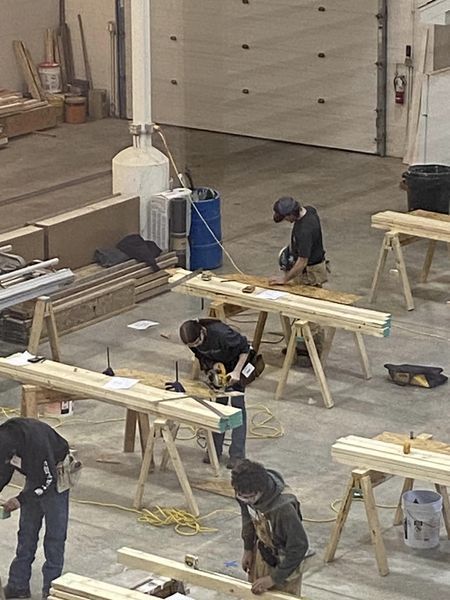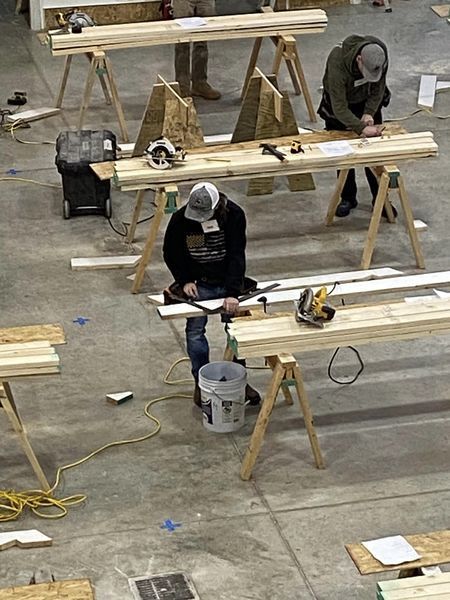 The 5th-grade girls' basketball team finished their season with a record of 4-11, but the record does not reflect the dramatic improvements the team made as the season progressed. The start of the season was challenging as expected with 10 and 11 year old girls who had not played much formal basketball. Fifth grade is a fun age though because coaches and parents get to see their kids take leaps and bounds throughout the season, improving their skills through self-motivation and determination. The girls started the season with a 6-point loss to county rival Tell City, but turned around at the end of the season and beat the Marksmen in their second matchup. Kinzley Blake led the team in scoring, and although no team awards were given out, Coach Payton Malone shared that Shenandoah Rhodes and Lyla James held the record for the wall sit in practice, both going over 12 minutes! From a basketball skills perspective, the girls always focused on ball movement and working together to get the ball around the court. In addition basketball fundamentals, they also learned how to be good sports. They showed their great sportsmanship by always leaving locker rooms at away games better than they found them. Coach Payton Malone said, "We also tried to practice the idea that refs are not perfect, but they do not control the game–we do. The girls really never complained about the refs without at least acknowledging their own faults!" While they stayed focused and disciplined, they always remembered to have fun, by stopping at French Lick for a celebratory pizza and ice cream and by having a Christmas party at the end of the season. Coach Malone voiced, "At the beginning of the season, we were still stuck in 'biddy ball' days. We weren't exactly sure of all of the rules within an actual basketball game, and we weren't sure how to play as a team. However, the girls worked super hard both in and out of practice on fundamentals and learning the game (by drawing their plays as homework and watching games on TV), and grew into a team that worked together beyond anything that I could imagine… I will remember the progress these girls made both as basketball players and as athletes/people. Not only did their fundamentals and basketball knowledge grow so much, but the girls learned very valuable lessons about how to be good athletes." The girls plan to continue their motto, "Full effort and full focus all of the time!" next season as they make the jump to 6th-grade basketball.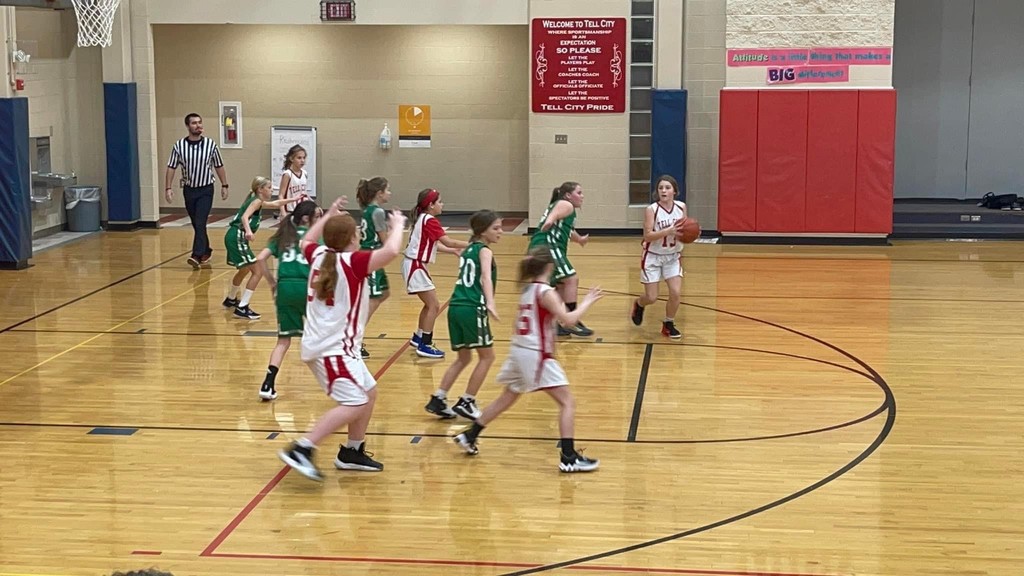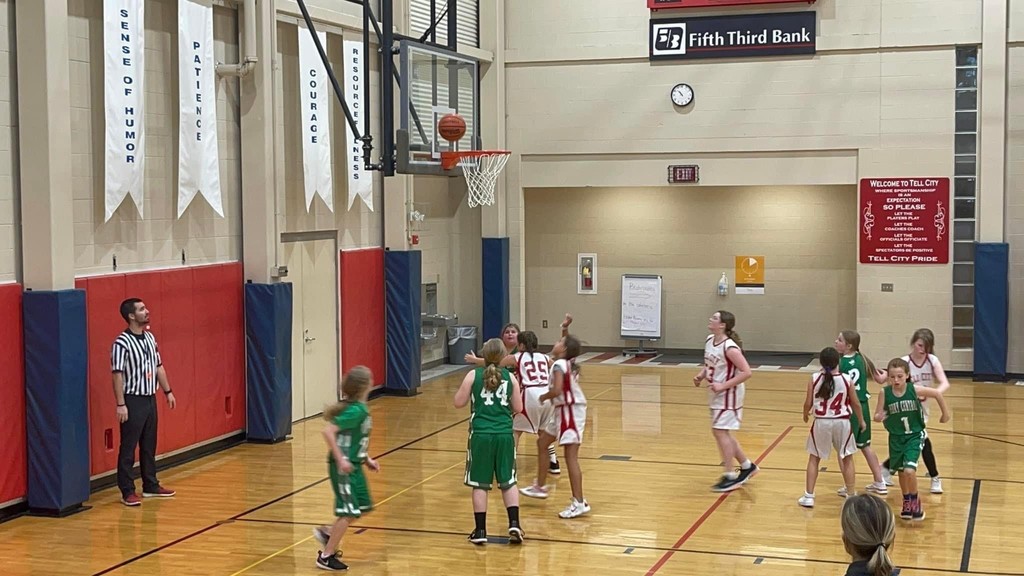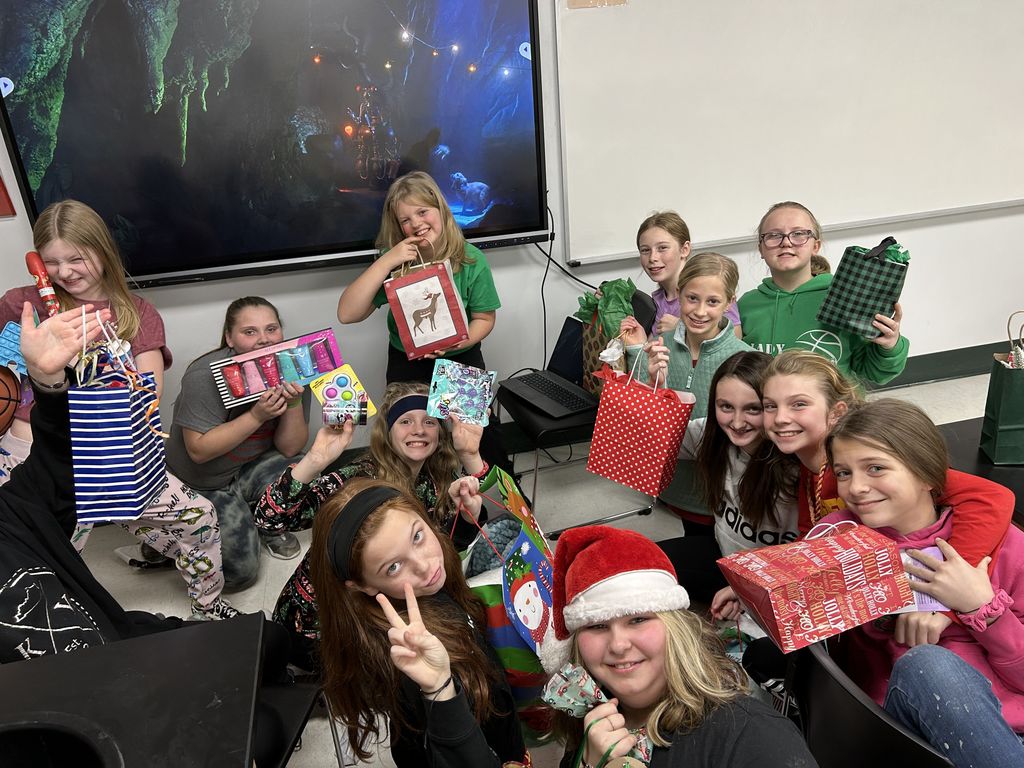 Perry Central Elementary Preschool and Kindergarten round up for the 2023-2024 school year will be online this year! Preschool enrollment will begin Friday, February 17th and Kindergarten online enrollment will begin Friday, February 24th. There will be an online link to register/enroll your child and "Welcome" enrollment packets will be mailed out in March with more information. Children who will be four by August 1, 2023 are eligible to attend preschool and children who will be five by August 1, 2023 are eligible for kindergarten. Students currently enrolled in preschool at Perry Central do not need to register for kindergarten enrollment, they are automatically registered for next year. Please contact the Elementary office with any questions at 812-843-5122.
Daily Scores 2/6/2023
Daily Scores 2/4/2023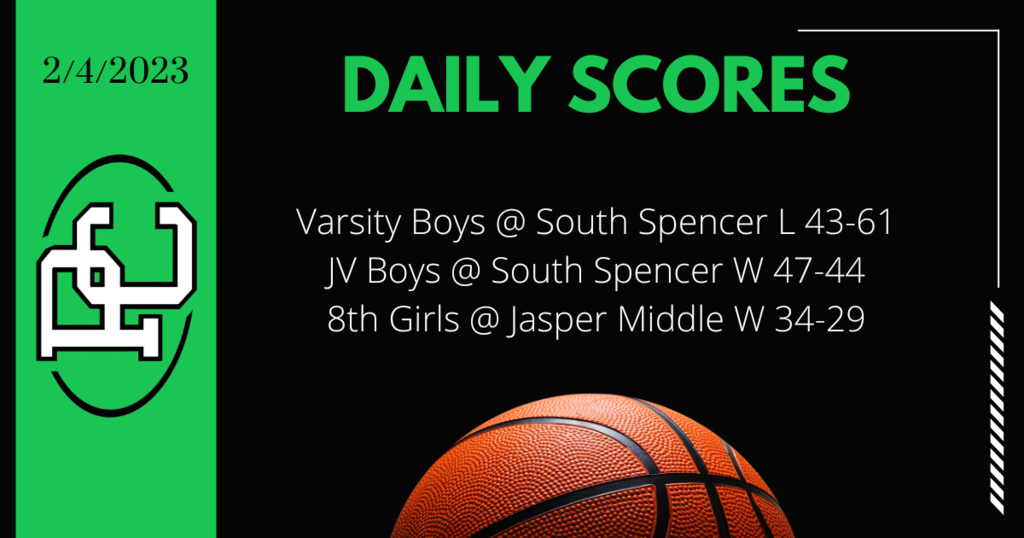 Daily Scores 2/4/2023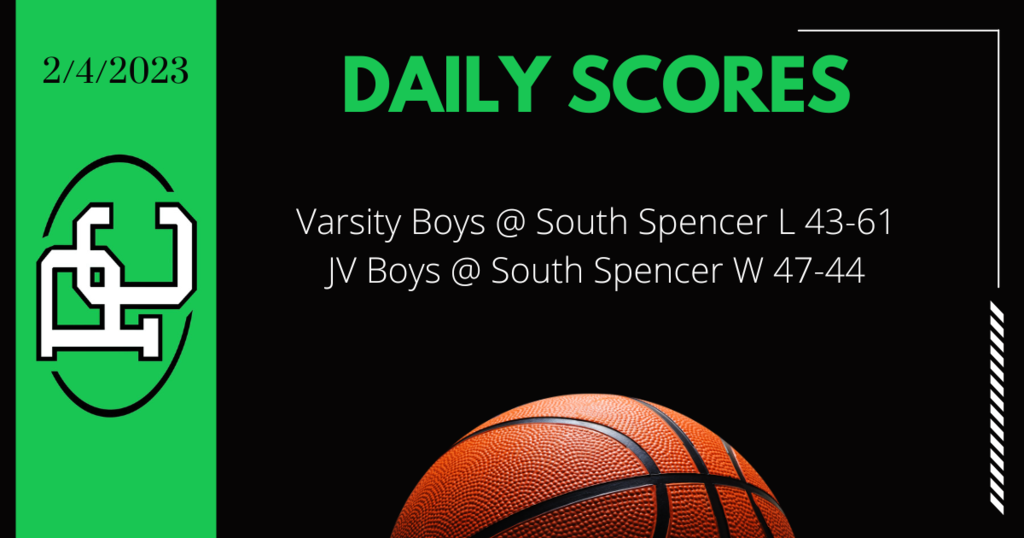 Daily Scores 2/3/2023