Have a Blessed and Happy Thanksgiving, Commodores!
Daily Scores 11/22/2022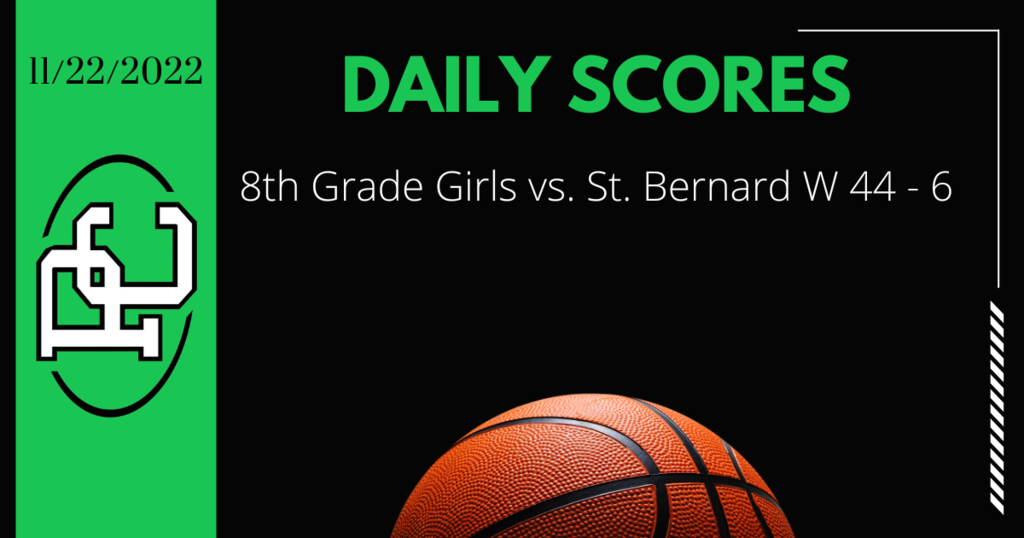 The JV/Varsity boys basketball team opens the season up tonight against county rival Tell City at home! Come out and support the Commodores! JV tips off at 6:00 CST!! Go Big Green💚🏀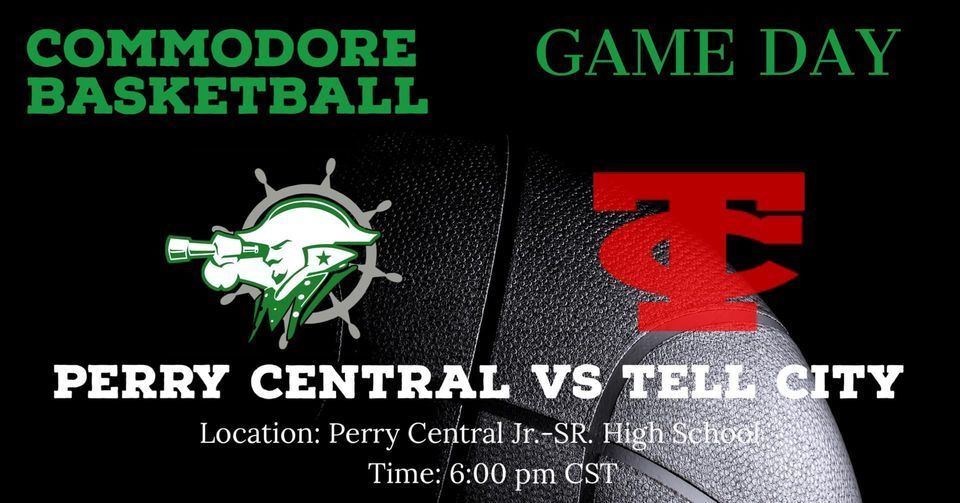 Congratulations to the Perry Central 8th grade girls basketball team after a stellar performance this past weekend. The girls won the PC tournament defeating county rival Tell City in the first round (35-17) thanks to a hard fought 3rd quarter. Then in the championship they played a commanding game, beating Crawford County (39-10). Vs. Tell City Bryn Yeager: 16 points, 6 steals Masen Labhart: 9 points, 6 steals Kaitlyn Goffinet: 6 points, 4 assists Rylee Parr: 4 points, 4 steals Vs. Crawford County Bryn Yeager: 19 points, 7 rebounds, 6 steals Rylee Parr: 8 points, 7 steals Masen Labhart: 6 points, 12 steals, 5 rebounds, 4 assists Kaitlyn Goffinet: 6 points, 3 steals PC 8th Grade Girls move to 4-0 on the season. The girls will prepare for their next matchup at home against West Washington today.
Daily Scores 11/19/2022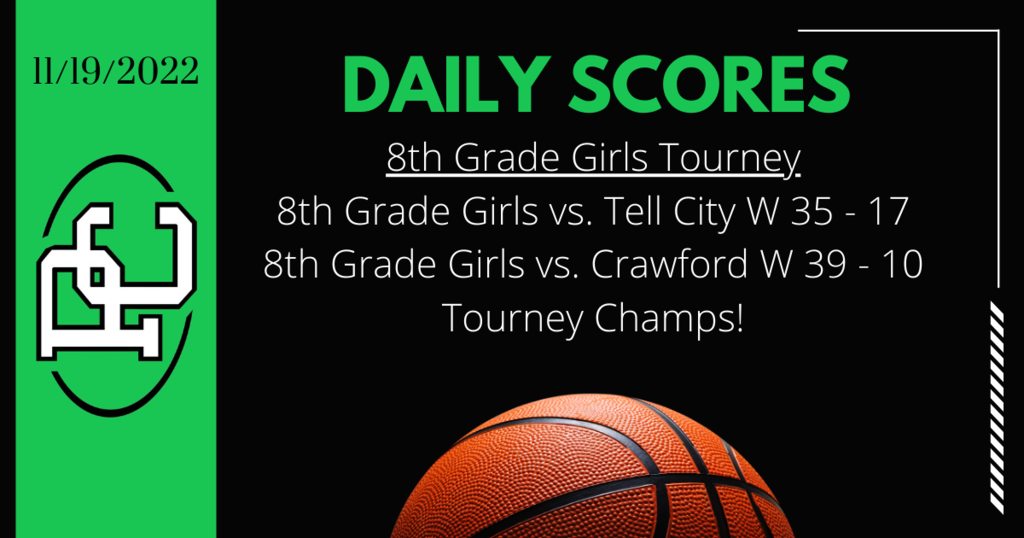 PC Volleyball is offering a Winter Skills Academy for grades 3rd-8th. 6 sessions focusing on the fundamentals of volleyball including passing , serving, hitting and digging and progressing to TEAM play. Dates are December 4th, 11th, and 18th, January 8th, 15th and 22nd. Youth (3-5th) 12:00-1:30 p.m., JH (6-8th) 1:30-3:30 p.m. Location: High School Gym. Cost: $35 (made payable to PCAF). Forms and fee are due by Friday, Dec 2nd. For more information please contact Melissa James at 812-449-7306.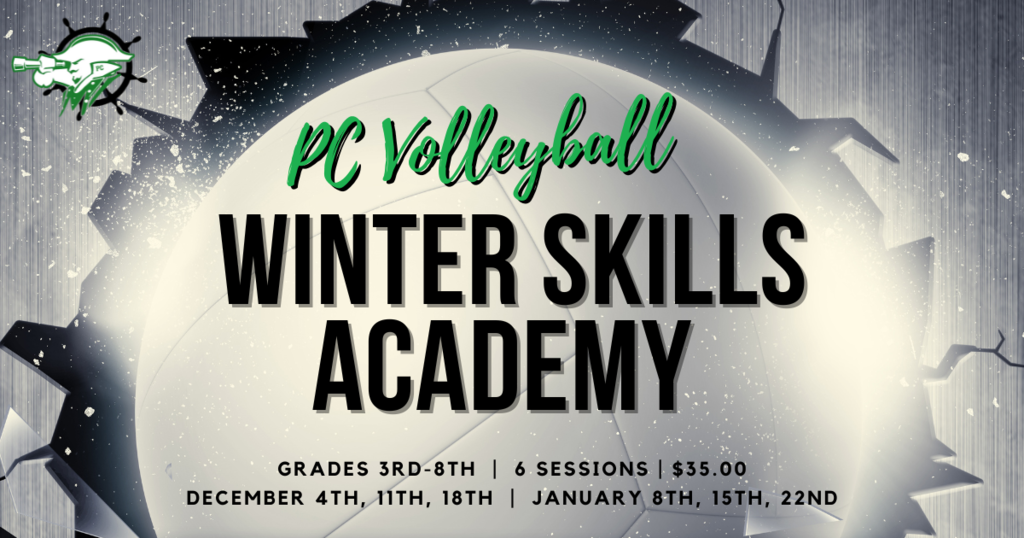 Daily Scores 11/17/2022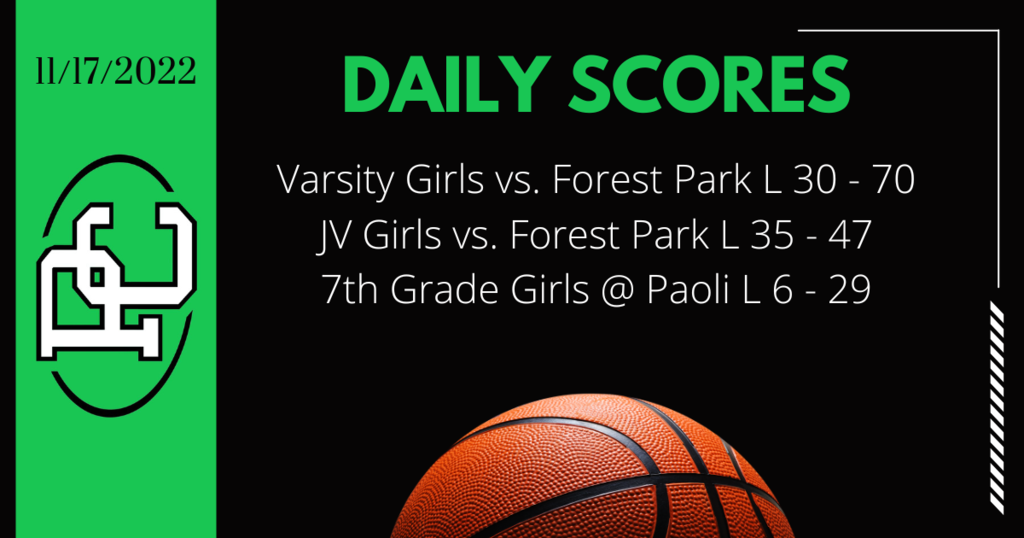 Daily Scores 11/15/2022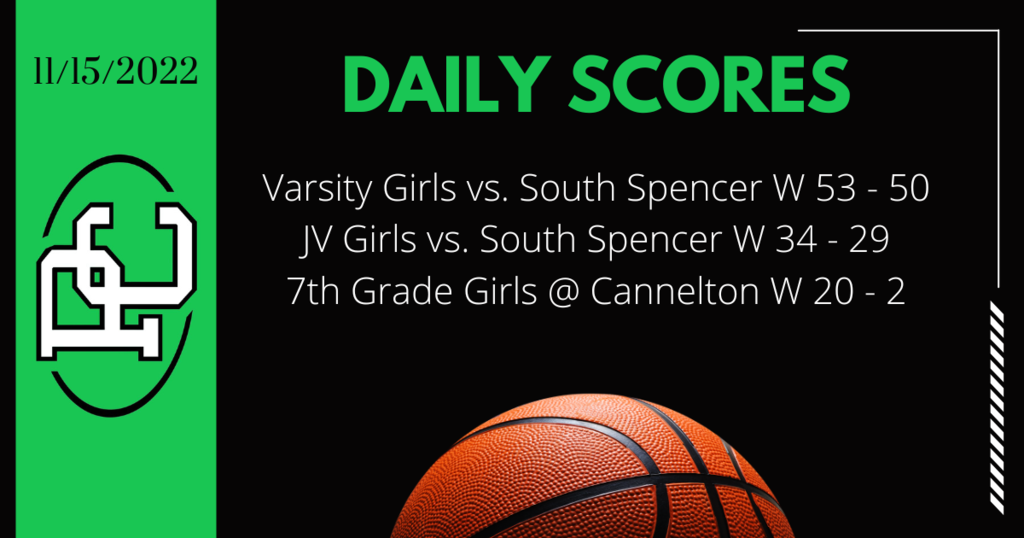 Be thankful, Commodores! Check out our elementary Brain Smart Start for November, "Thank you for being a friend!" Special thanks to Mrs. Laci Lynton for all her hard work to put these videos together! #good2bgreen
https://www.youtube.com/watch?v=x0lrqM12syc
Former PC grad, Juan Zarate came and taught the afterschool CIA kids how to make gnocchi! Thank you Juan for your time and sharing your amazing talents with our students. #good2bgreen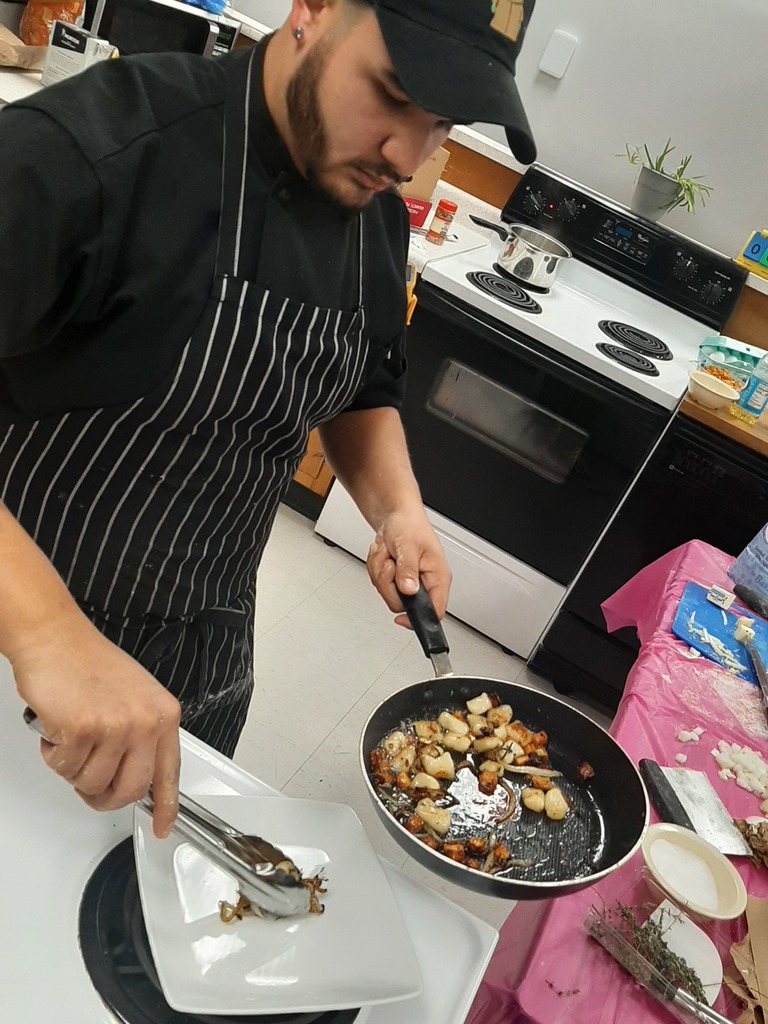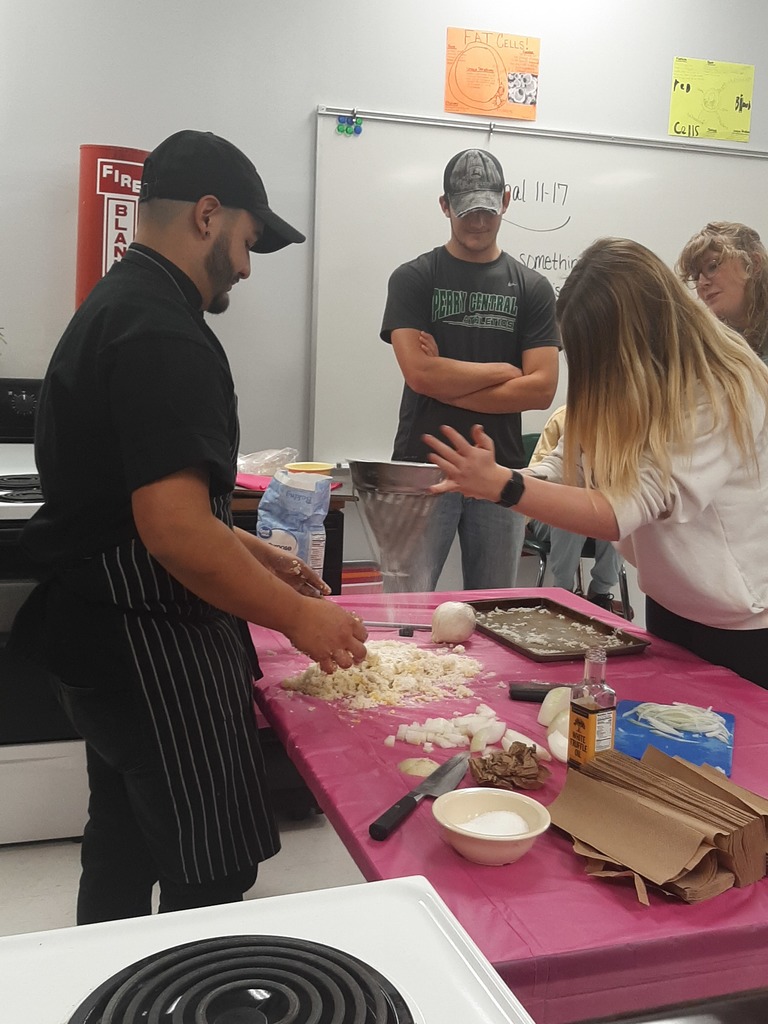 College campus visits for freshmen! Five different campuses were visited today! Thanks to Ivy Tech Community College Evansville, Vincennes University Jasper, University of Evansville, Purdue Polytechnic New Albany, and Indiana University Southeast for being great hosts to our students! #Good2bGreen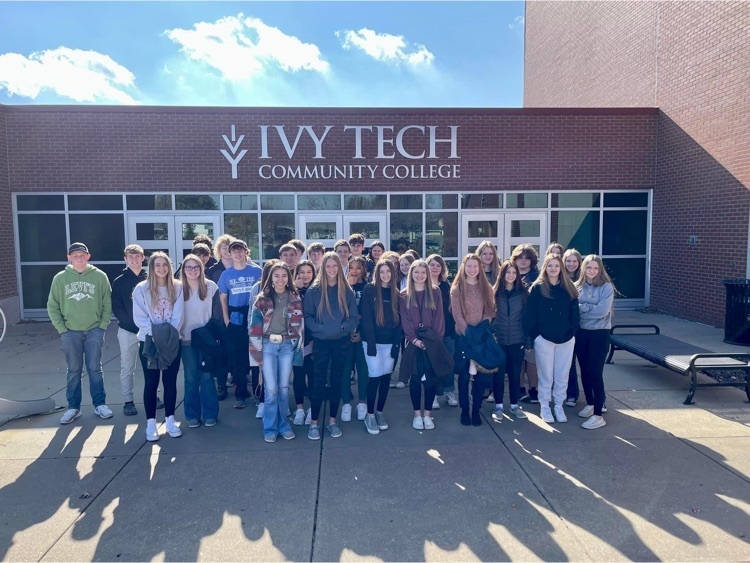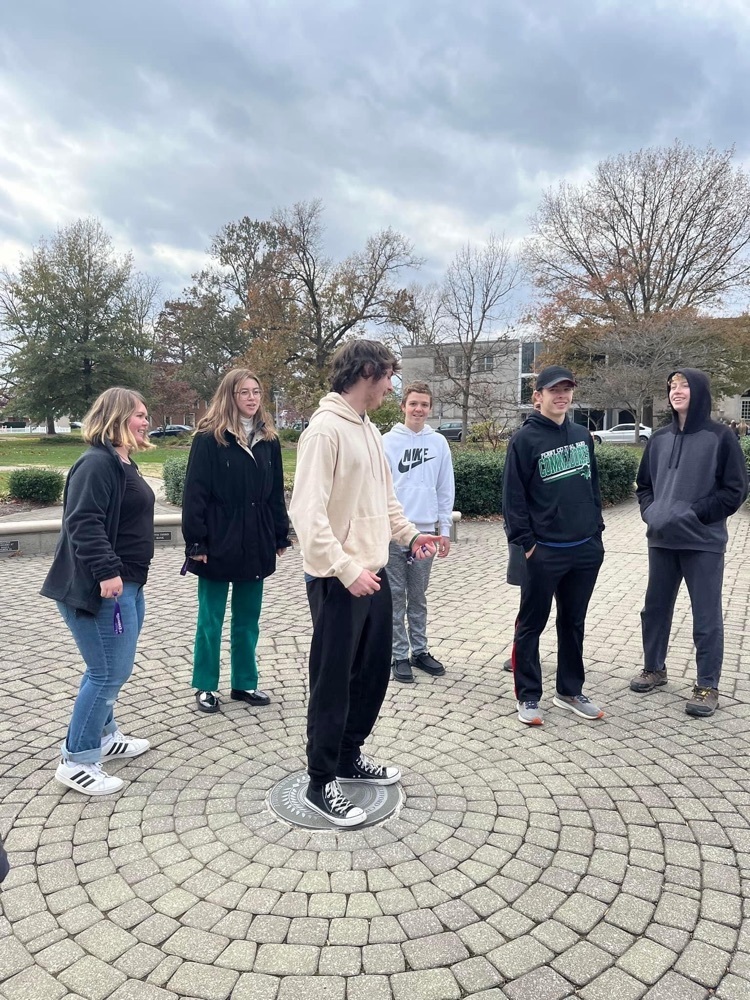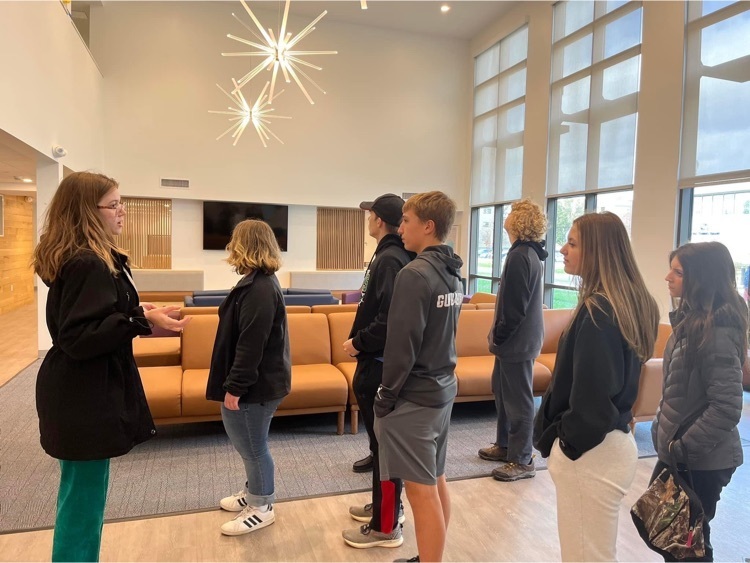 Want to know how to make 2nd graders want to write? Add science to the topic! Mrs. Lynton added a science experiment that the kids loved and wrote about. #good2bgreen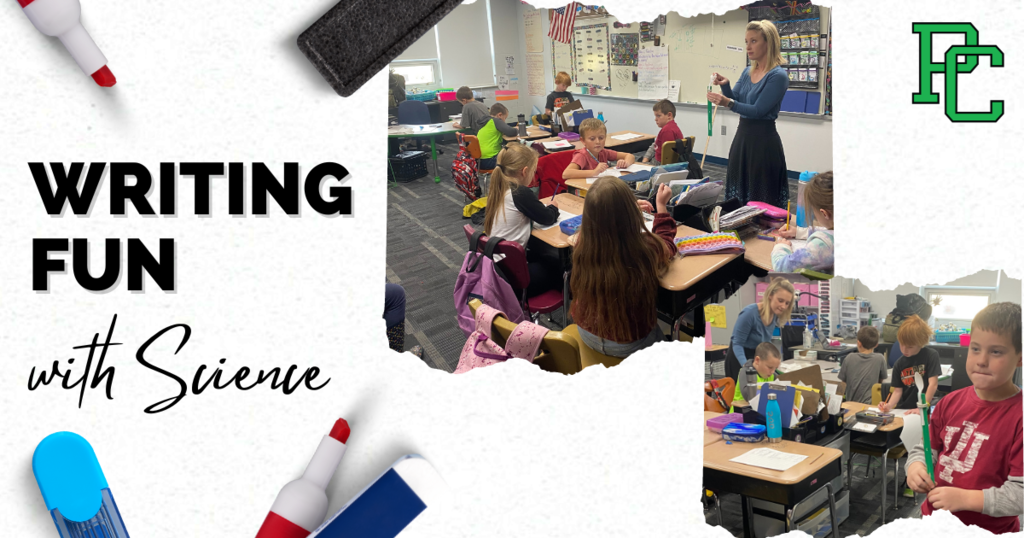 Brittany Taylor's 4th grade class is creating a bookshelf of books that they have read to displaced on their classroom door. It has the person who read it, the title, author and genre of the book. #good2bgreen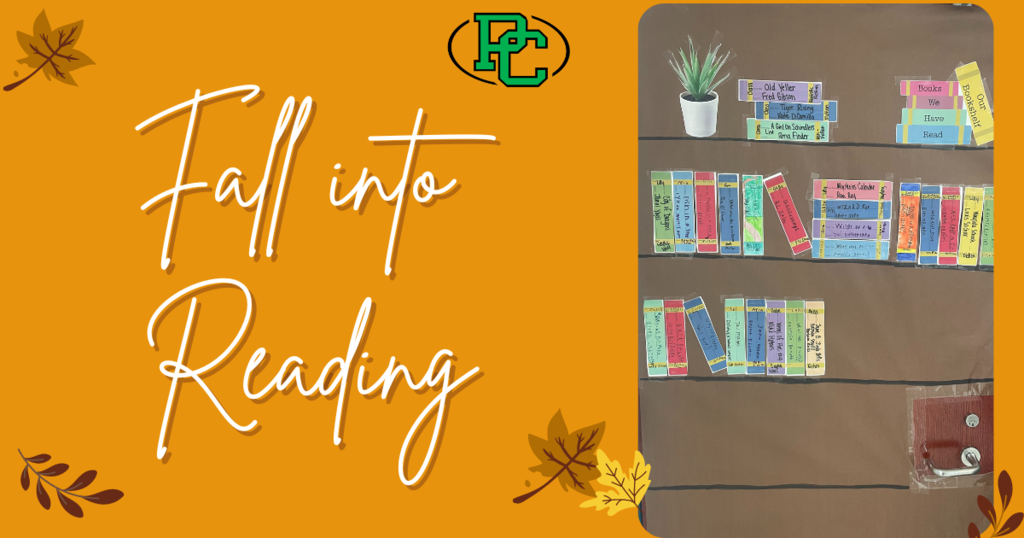 Students in Mrs. Guillaume's Precision Ag class got to see some new technology in agriculture at Miller Farms. They learned about the benefits of drones and how they could help farmers have more precise ways to spray fields, fence rows, etc. Precision Agriculture at its finest!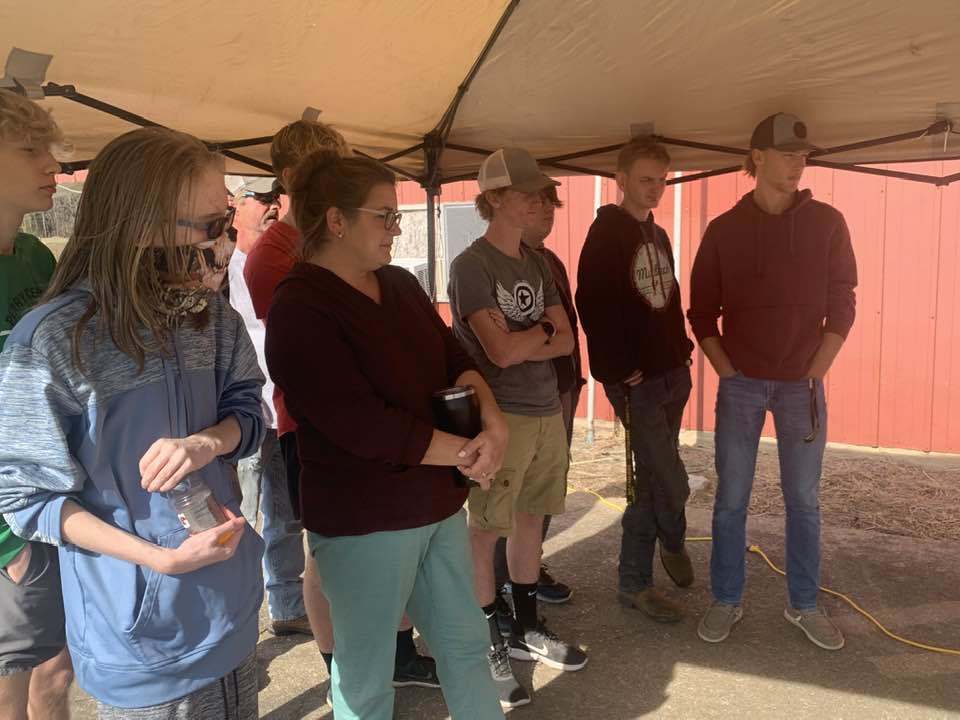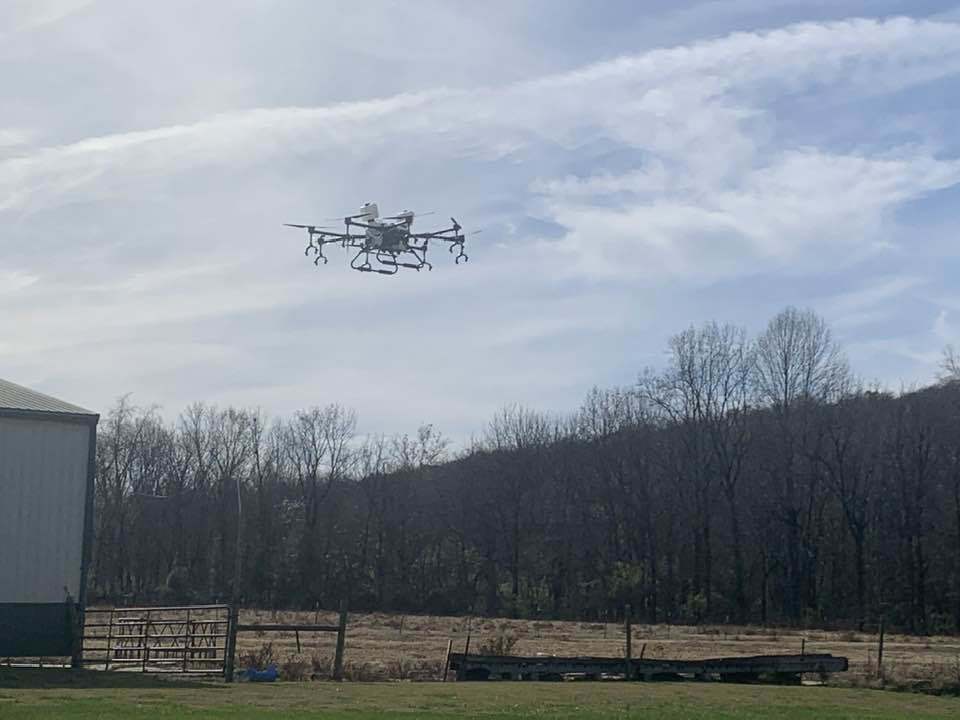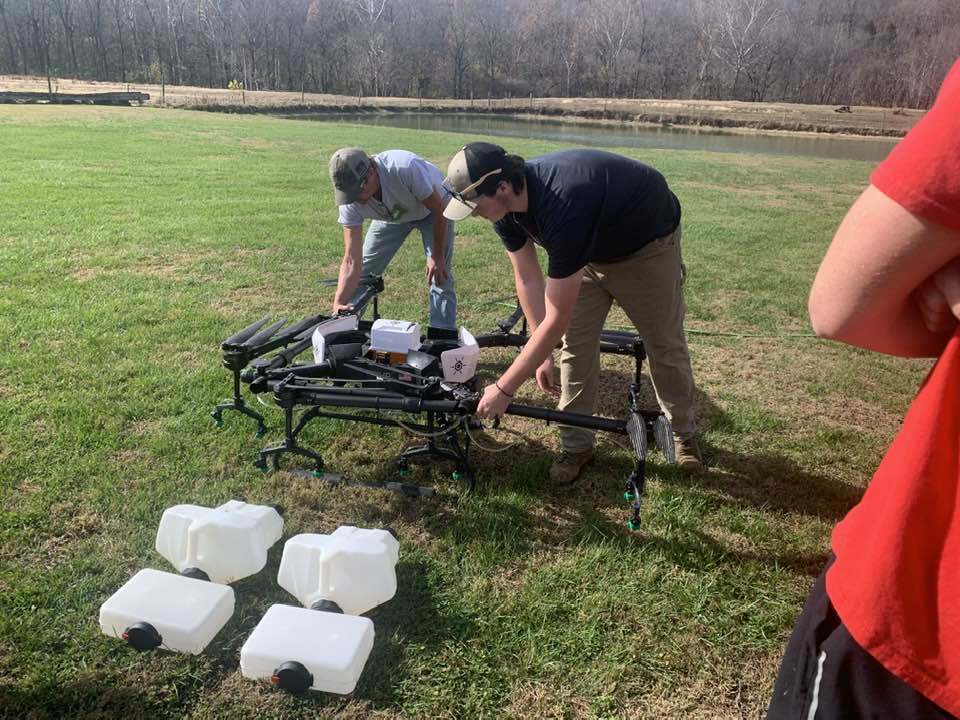 This week PC's Small Business Thursday to volunteer at the Angel Store in Tell City. The kids were so happy to help and kept asking what more they could do. Our thanks to Mrs. Tonya Bryant for organizing this! #good2bgreen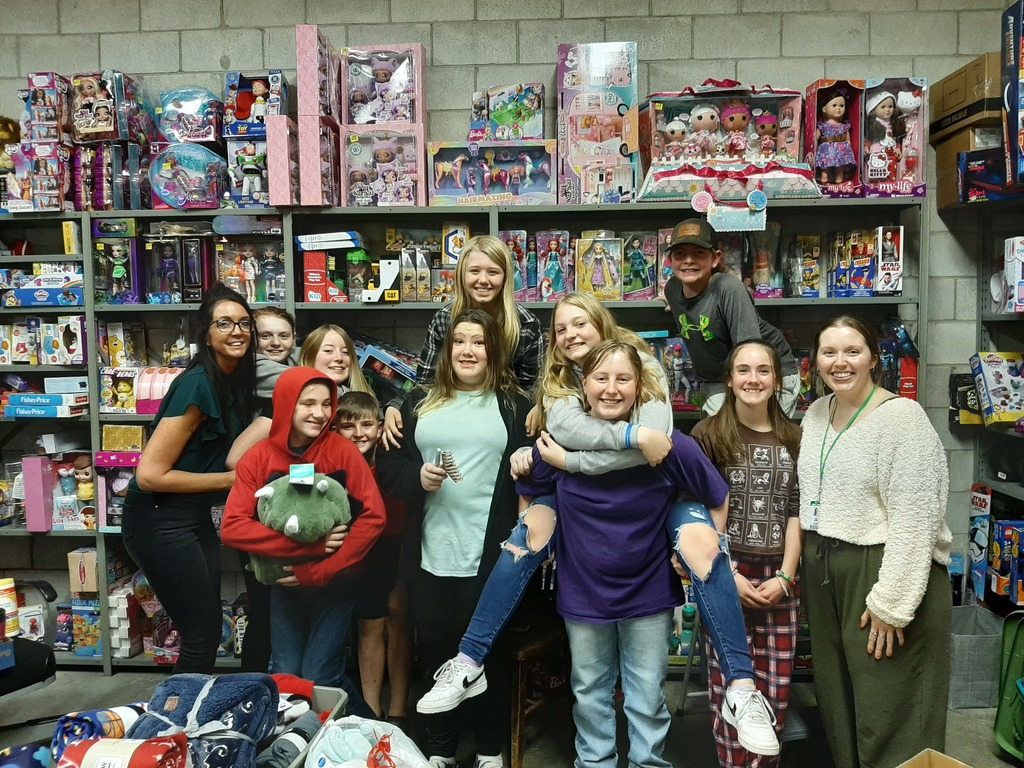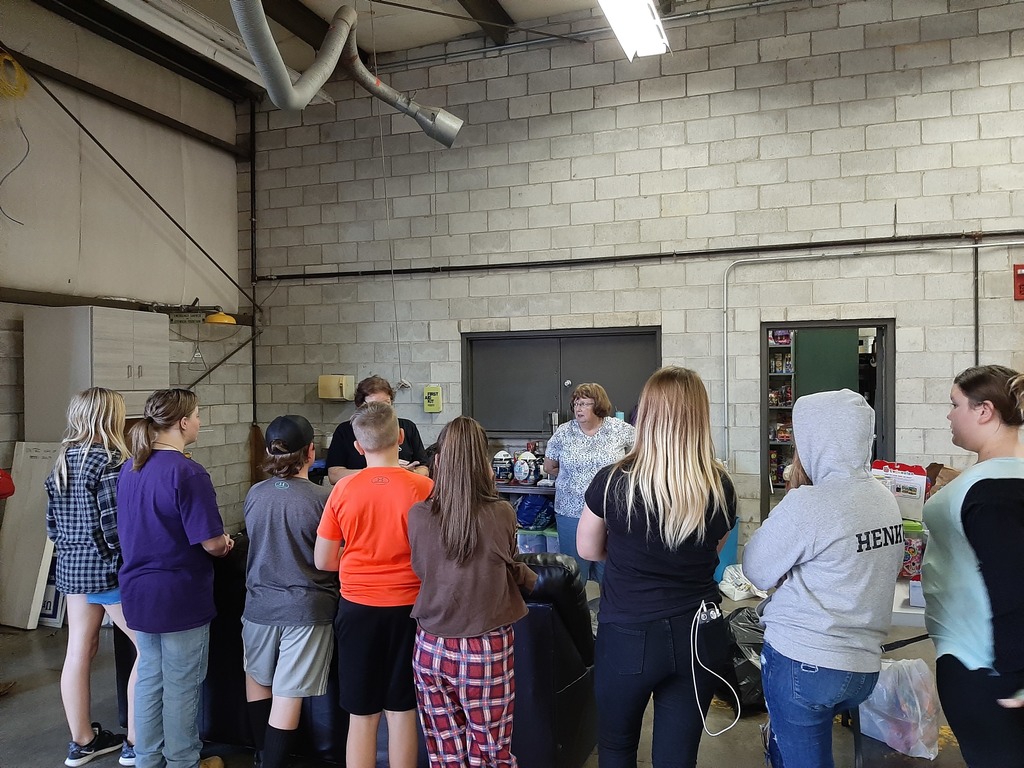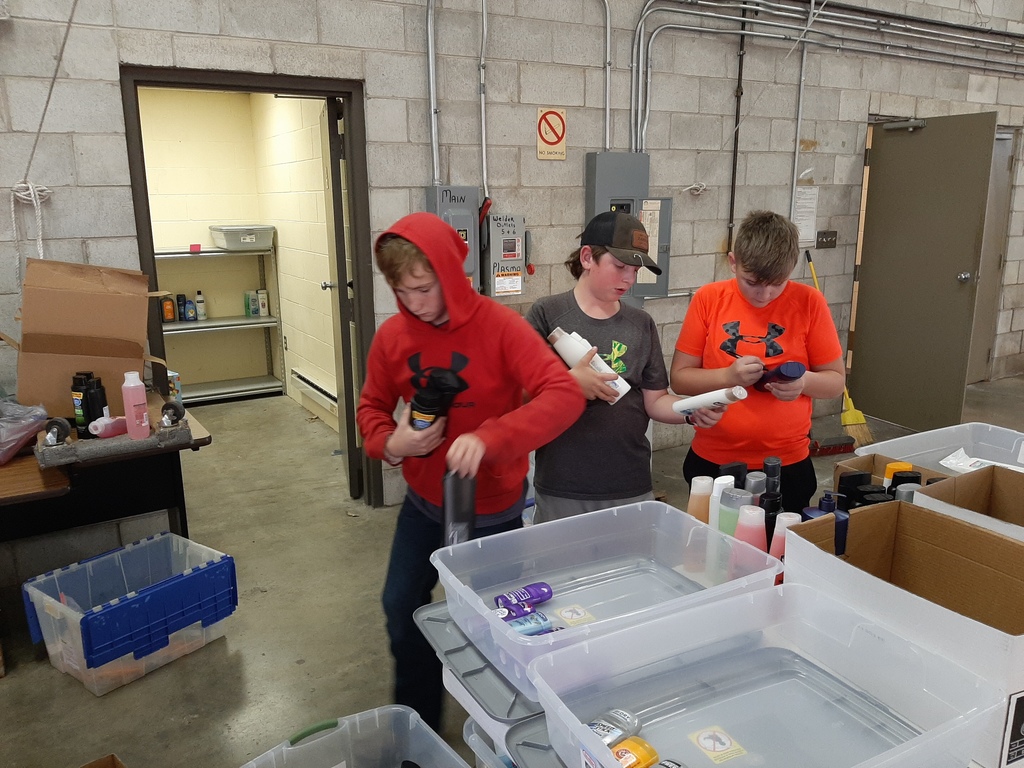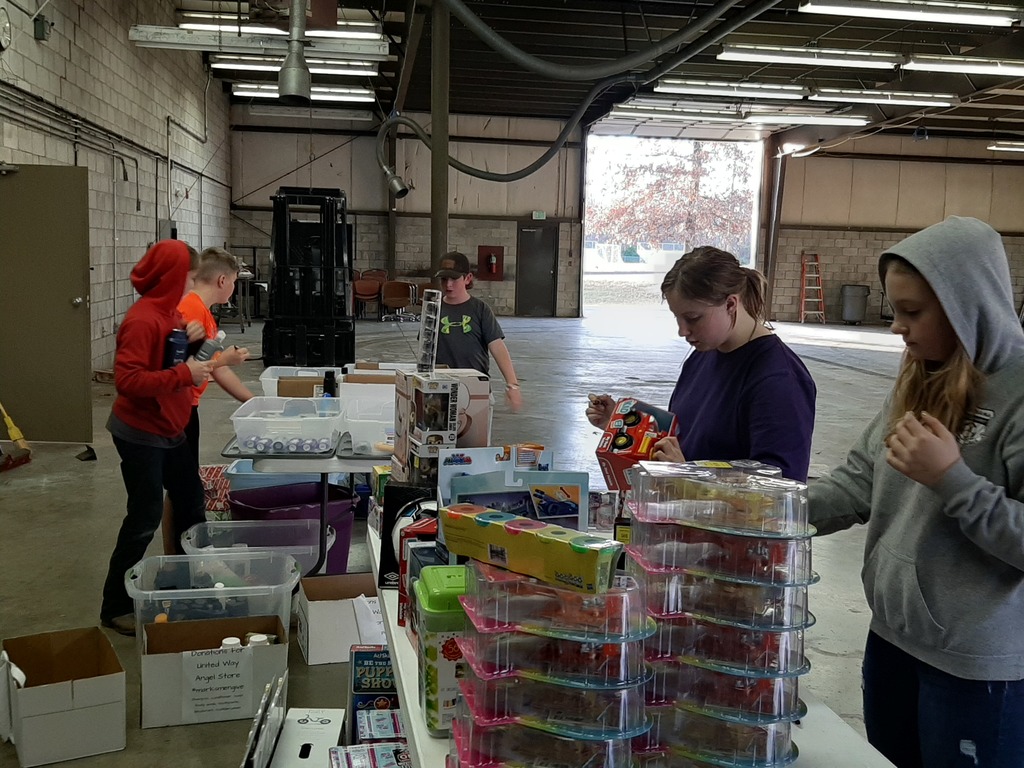 Daily Scores 11/10/2022
Happy Veterans Day to our soldiers, both past and present. Thank you for the sacrifice you made so that we can enjoy this beautiful thing called "freedom".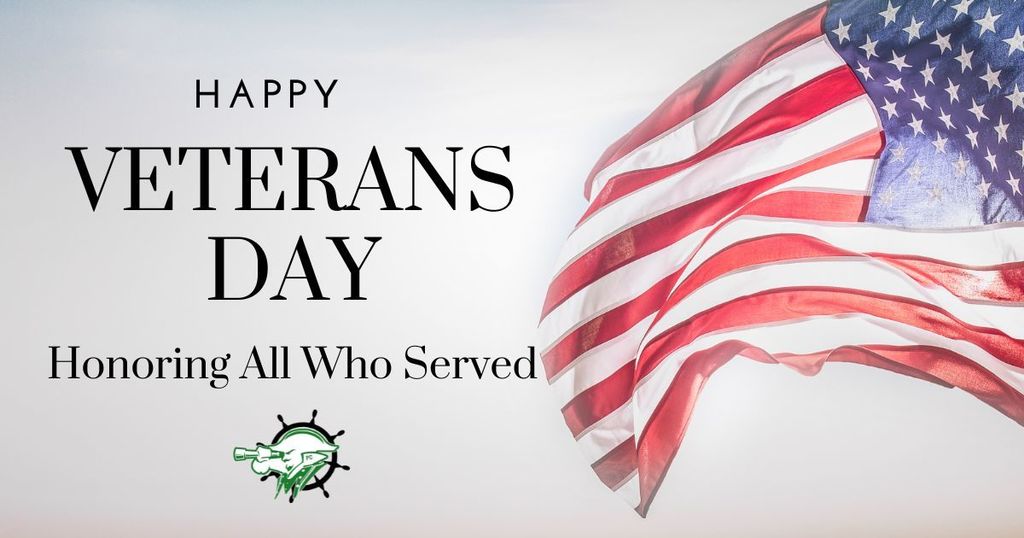 Perry Central Engineering students participated in the VUJC CTIM Challenge today. Local industries created challenges for students to solve and students got to be on VUJCs campus. It was a great day of learning! #good2bgreen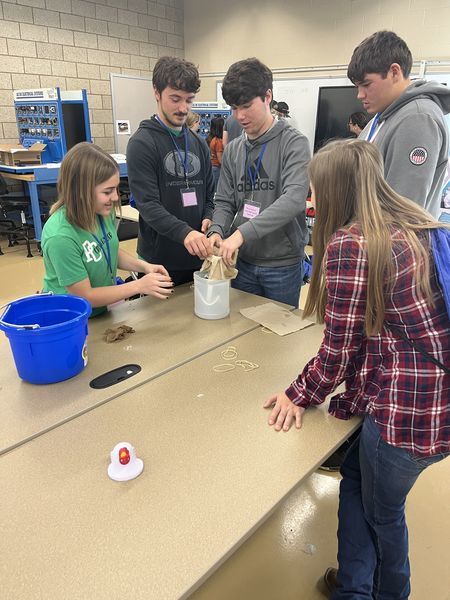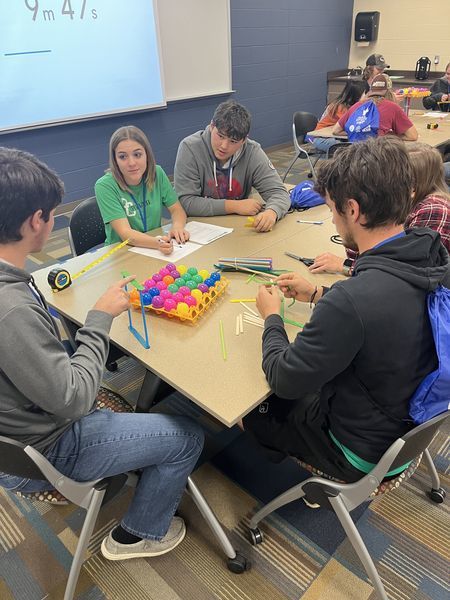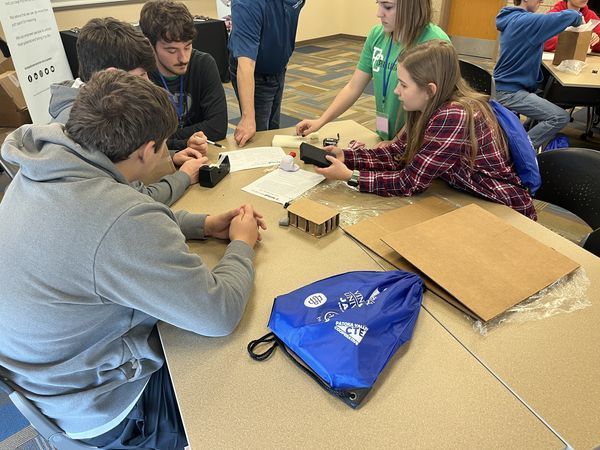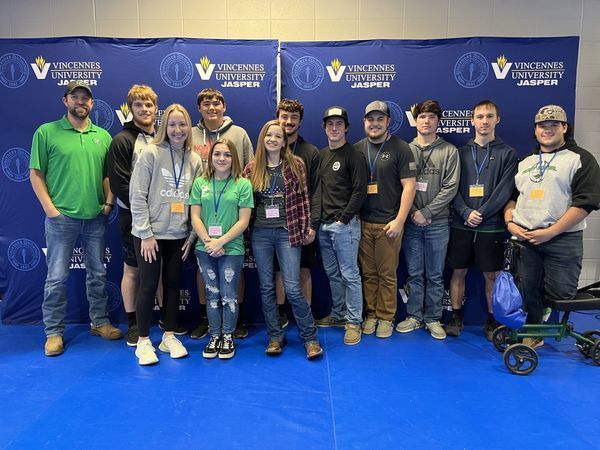 8th Grade students learned from guest speaker, Ron Rathfon, Extension Forester, earlier this week. Students learned about Indiana forest history, forestry management methods, how to take and measure tree core samples and how to measure boards using forestry equipment. Thanks to Mr. Rathfon for sharing his time and talents! #good2bgreen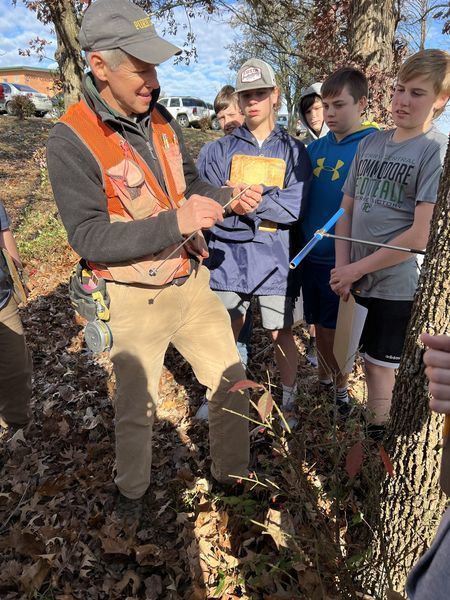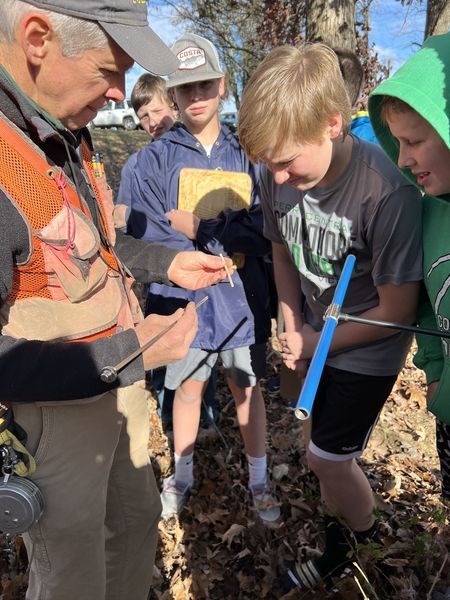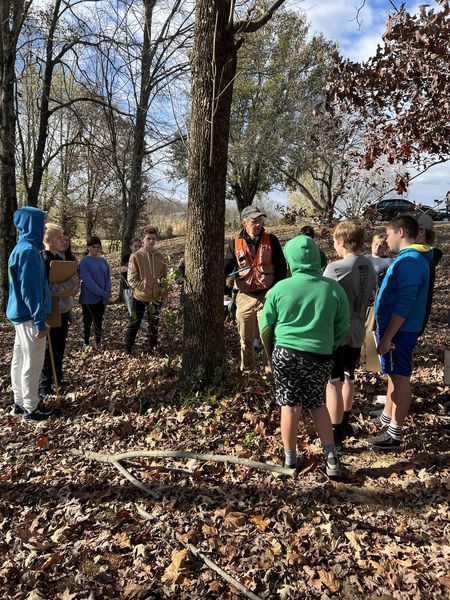 Daily Sports Scores 11-8-22